With our service, you can create online signature directly in your browser. Please review the instructions below to learn how to sign your documents online.
The first step is to upload the file you need to sign. You can drag and drop it in the blue box above or click the "choose file" link to select a file on your computer.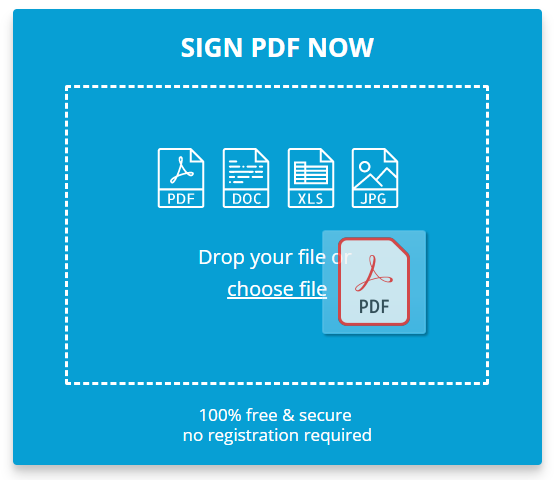 We will immediately show your document in the browser.

This is an optional step. You only need it if you want to add content to your document like text, checkmarks, or e.g., current date. To do this, use the options on the left side and drag and drop them onto your document.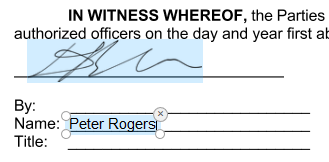 Now you can add an online signature to your document. Click on it, and select a signature style you want to use.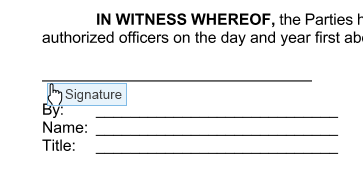 Our online signature service offers three different signature styles:
A) Draw your signature using your mouse or your finger. This option works best on touch devices, e.g., on mobile phones.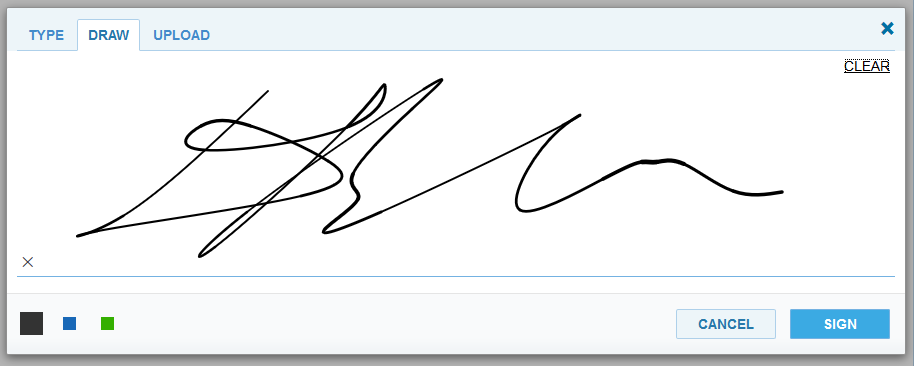 B) Type your name and select one of six available fonts.

C) Scan your signature and upload the image.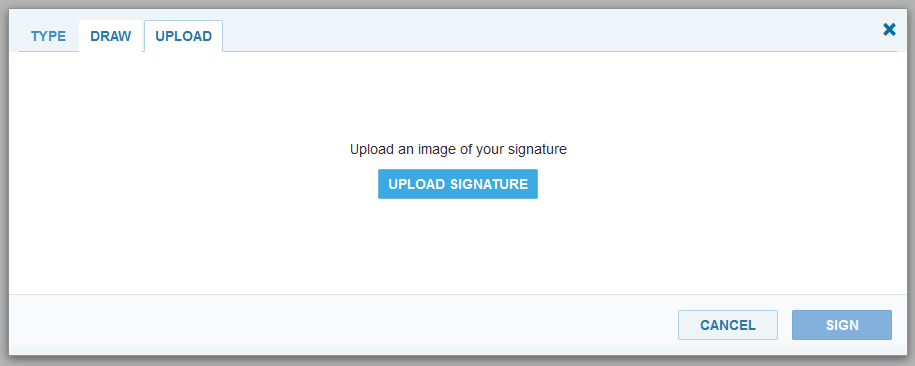 Save your changes by selecting "DONE." Then click on "DOWNLOAD DOCUMENT" to download your signed copy.
You may consider creating an account with our service. This would allow you to keep all your signed documents in one place. We will also keep your online signatures so that you won't have to create them each time from scratch. We also have a paid plan that allows you to use professional features like templates, signing links, branding, teams, etc.