You don't need to download or install anything to create a signature. Our free signature software lets you sign and fill out documents directly in your browser. To accomplish this, read the following instructions and sign your PDF, Word, Excel, or TXT documents. Our tool is 100% free!
Drag and drop your document into the blue area above. Another option would be to click the "choose file" link and find the file on your file system. Your files are secure on our servers. Our e-signature software automatically deletes your data as soon as your session expires.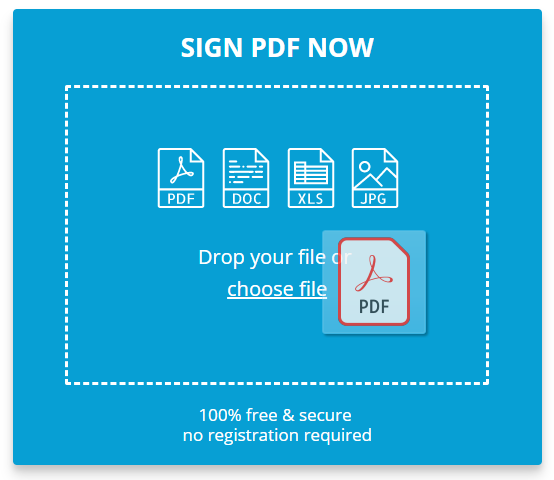 Your document will be displayed in the browser.

Do you need to fill out your document before signing it? If not, you can safely skip this step. If yes, our electronic signature software allows you to add text to your copy anywhere you want. You can easily change the font size by dragging the text box at the corner. Additionally, you can add your initials and insert the current date. You can use the checkmark option if you need to mark a selection.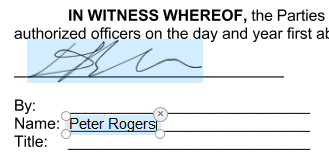 Click with a mouse where your signature needs to be placed. Of course, you can move and resize the created signature any time later.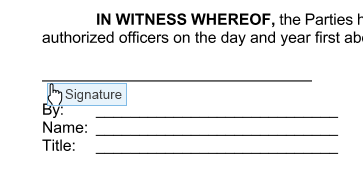 Our digital signature software has three digital signature styles:
A) Use your mouse or your finger to draw your signature. It will look mostly realistically if you do this on a touch device.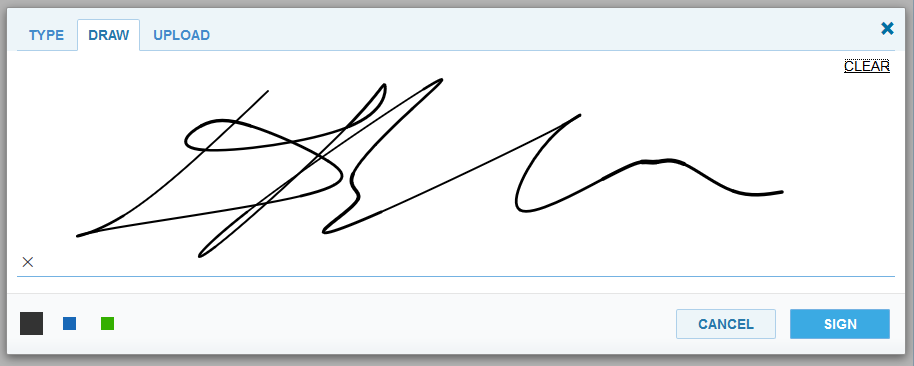 B) You can type your name and then select between six fonts our software offers.
C) The last option is to scan your handwritten signature and upload the image. This way, you can achieve the best-looking results.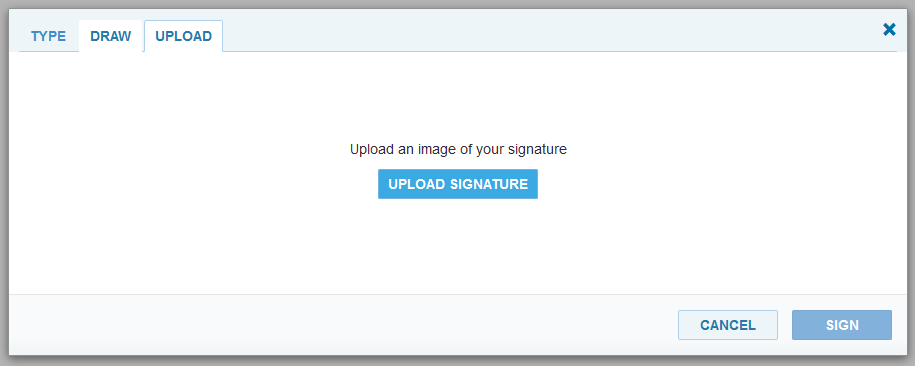 To save your changes, select "DONE." Then click on "DOWNLOAD DOCUMENT" to download your signed document and save it on your system.
You can optionally create an account with our free signature software if you like. This allows you to keep all your signed documents in one place. If you decide to upgrade, you can use our professional features like sending documents for signing, using templates, branding, generating signing links, working with your team, etc.