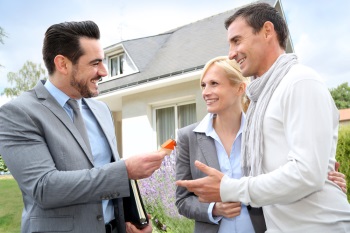 The world of real estate has been greatly changed by the introduction of eSignatures. What was once a long and tedious process has now been revolutionized to fit the efficiency of the modern world. Electronic signatures allow real estate professionals to close deals and win offers faster than ever before.
It is no longer necessary to drive across town just to obtain a signature on a deal. Now all that is necessary is send it to them electronically, and the client can sign the document online in a matter of minutes. This efficiency can make a huge difference in the fast paced world of real estate.
How DigiSigner Will Help You
DigiSigner software gives clients the ability to sign all of their documents online, which saves time for both parties. Both home sellers and buyers can sign-off on the deal online in just a few minutes. The ability to use DigiSigner is free to the clients, and they are usually very pleased with the ease and convenience of being able to sign their documents anywhere and on almost all devices.
All electronic signature documents for which a real estate business obtains signatures are automatically stored online in DigiSigner account and can be accessed at any time.
Why You Should Use eSignatures
Electronic signatures have proven to be a huge advantage for many real estate companies. It enables them to work more efficiently and handle more clients. Using eSignatures also saves money on gas, paper, printer ink, and postage.
In addition to the increased revenue and reduced costs, eSignatures can also lead to higher customer satisfaction. After all, it is much easier to sign online than using traditional paper methods. Electronic signatures have already made a significant impact on the real estate industry, and this impact will increase as more and more companies make the switch to the new technology.