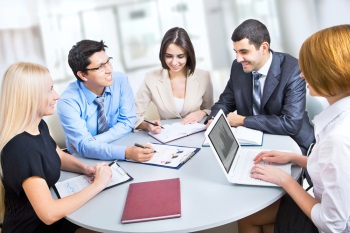 The eSignature is becoming an essential component of the functioning of human resource departments. The new technology that has been brought to us by electronic signatures has begun to replace traditional paper methods and change the way business is done on all levels.
When a human resource department implements eSignatures, it greatly reduces the amount of time required for tasks like recruiting, communicating company policies, providing training, etc. This allows businesses to operate more efficiently than before.
How DigiSigner Will Help You
Human resources departments can use DigiSigner to sign and obtain signatures for a wide range of documents, which is much faster and easier than using traditional paper processes. Electronic signatures are perfect for signing employment contracts, time sheets, benefit enrollments, and consulting agreements.
Other common uses for eSignatures in human resource departments include obtaining signatures for company policies, training courses, employee information sheets , etc. The old paper methods took a long time to accomplish these tasks. Electronic signatures allow human resource departments to accomplish them in a fraction of the time.
Why You Should Use eSignatures
Businesses that have begun to use electronic signatures have a great advantage over those who still rely on the old methods. The eSignature helps them to accomplish everything they need in a shorter period of time than without this modern technology. Apart from saving time, eSignatures reduce errors, increase compliance, and improve employee and candidate experiences. This also saves money on the cost of office supplies.
The many advantages of electronic signatures make them a great investment for any company looking to get ahead of the competition. Once you have tried out the new eSignatures software, you will never want to revert back to the painfully slow paper methods of the past.